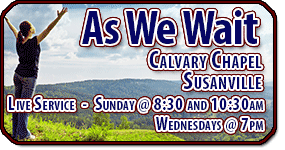 As We Wait
The radio ministry of Calvary Chapel Susanville. Listen to live services and the full message every Sunday at 8:30 & 10:30am and on Wednesday evenings at 7:00pm. Listen live or visit the church at 450 Richmond Rd., Susanville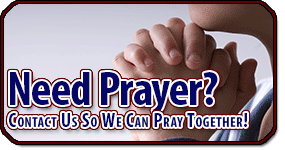 We Love To Pray For People!
Drop us a line! We'd love to pray for you! Want somebody to pray with you? Give us your info and we'll contact you lift your request to the Lord!

Consider supporting KWLK and the ministry of Calvary Chapel Susanville. Every dontation goes to further the spreading of God's Word! Support KWLK and help others Walk with Jesus.